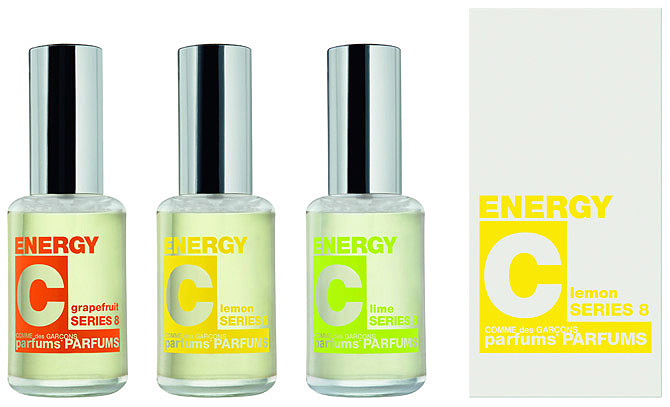 Eau de Toilette
30 ml natural spray
Energy C series 8
Wake up. Feel alive. Be positive.
・GRAPEFRUIT:Blackcurrant Buds, Pink Grapefruit, Petitgrain, Jasmine, Yellow Mandarin, Neroli, Musk, Tree Moss, Iris.
・LEMON:Bergamot, Yellow Lemon, Citron, Cardamom, Angelica, Incense, Musk, Vetiver.
・LIME:Lime, Bergamot, Green Lemon, Water Jasmine, Tea Rose, Lily of the Valley, Musk, Cedar.
---
[amazon_carousel widget_type="SearchAndAdd" width="570″ height="190″ title="Other Recommended COMME des GARCONS parfums" market_place="US" shuffle_products="True" show_border="False" keywords="comme des" browse_node="" search_index="HealthPersonalCare" /]