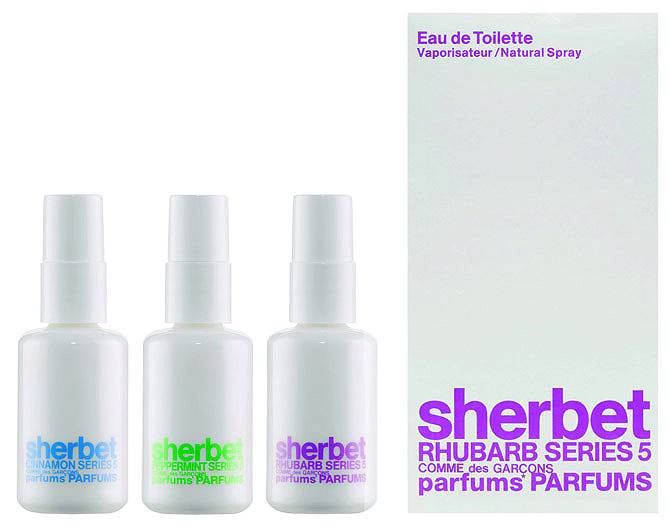 Eau de Toilette
30 ml natural spray
Sherbet series 5
3 perfumes created to savour their freshness, that makes you want to taste them!
・CINNAMON:Cedar, Bergamot, Cinnamon, Saffron, Carnation, Benjamin, Vetiver, Teak Wood, White Musk.
・PEPPERMINT:Curly Mint, Peppermint, Bay Rose, White Pepper, Cardamon, Amber, White Musk.
・RHUBARB:Bergamot, Rhubarb, Litchi, Orchid Sap, Japonica Flower, Vanilla Cream.
---
[amazon_carousel widget_type="SearchAndAdd" width="570″ height="190″ title="Other Recommended COMME des GARCONS parfums" market_place="US" shuffle_products="True" show_border="False" keywords="comme des" browse_node="" search_index="HealthPersonalCare" /]